How to Care for a Golden Retriever Puppy: Breed Specific Needs, Health Issues, and Diet
Golden Retrievers are one of the most popular dog breeds in the United States. They are known for their loyalty, intelligence, and trainability. Golden Retrievers make great family pets and are excellent with children. If you are thinking about adding a Golden Retriever puppy to your family, there are a few things you should know about their care and needs.
Breed Specific Needs
Golden Retrievers are a high energy breed. They need plenty of exercise and mental stimulation to stay happy and healthy. A daily walk or run is a good start, but Golden Retrievers also love to play fetch, swim, and hike. If you don't have the time to commit to daily exercise, a Golden Retriever may not be the right breed for you.
Another breed specific need of Golden Retrievers is grooming. They have a thick, double coat that sheds year-round. Daily brushing is necessary to keep the shedding under control and to prevent mats and tangles from forming. Golden Retrievers also need to be bathed regularly, about once a week. Their ears should be checked and cleaned regularly to prevent infection.
Health Issues
Golden Retrievers are generally a healthy breed, but there are a few health issues to be aware of. Hip and elbow dysplasia are common in large breeds and can cause pain and lameness. Golden Retrievers are also susceptible to eye problems such as cataracts and progressive retinal atrophy. Golden Retrievers are also prone to certain types of cancer, including lymphoma and hemangiosarcoma.
To help ensure your Golden Retriever stays healthy, take them to the vet for regular check-ups and vaccinations. Be sure to keep up with their flea and tick prevention and heartworm medication. Feed them a high-quality diet and provide plenty of exercise and mental stimulation.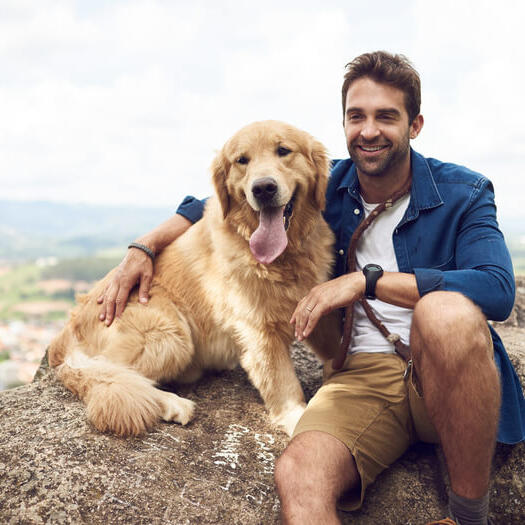 Diet
A high-quality diet is important for all dogs, but especially for growing puppies. Golden Retriever puppies need a diet that is high in protein and fat to support their rapid growth. Adult Golden Retrievers should be fed a diet that is moderate in protein and fat to maintain their weight and energy level. Golden Retrievers are prone to weight gain, so it is important to avoid overfeeding.
There are many different types of dog food on the market, so it can be confusing to know which one is best for your Golden Retriever. Talk to your vet about which type of food is best for your dog's individual needs. Puppies may need to eat small meals several times a day, while adults can usually be fed once or twice a day.
Golden Retrievers are known for their love of food, so it is important to be careful about leaving food out where they can reach it. They will eat as much as they can and then some, so it is important to monitor their food intake and make sure they are getting the right amount of food for their age and activity level.
If you are thinking about adding a Golden Retriever to your family, they make great pets. They are a high energy breed that needs plenty of exercise and mental stimulation. They also need to be groomed regularly and fed a high-quality diet. Be sure to talk to your vet about any health concerns and follow their recommendations for care and feeding. With proper care, your Golden Retriever will be a loyal and loving companion for many years to come.