How to Care for an English Cocker Spaniel Puppy
If you're thinking of adding an English Cocker Spaniel puppy to your family, you're in for a lot of fun! These pups are known for their cheerful dispositions and love of life. They're also relatively easy to care for, although there are a few breed-specific things you'll need to keep in mind.
Health Issues
One health issue to be aware of with English Cocker Spaniels is something called "cherry eye." This is a condition where the gland that produces tears becomes prolapsed and visible. It's not painful, but it is unsightly. If your pup develops cherry eye, you'll need to take them to the vet for treatment.
Another health concern for English Cocker Spaniels is a condition called "syringomyelia." This is a neurological condition that can cause pain and paralysis. If you notice your pup acting strangely or in pain, take them to the vet right away.
Diet
As with all dogs, English Cocker Spaniels need a high-quality diet to stay healthy. Puppies, in particular, need a diet that's rich in protein and calories to support their rapid growth. Look for a food that's specifically formulated for puppies and make sure to consult with your vet to find the right food for your pup.
Once your English Cocker Spaniel reaches adulthood, they can be switched to an adult food. Again, look for a high-quality food and consult with your vet to find the right one for your dog. You may also want to consider feeding your dog a raw diet, as this is thought to be the healthiest way to feed any dog.
Breed-Specific Needs
One thing to keep in mind with English Cocker Spaniels is that they're a relatively high-maintenance breed when it comes to grooming. They need to be brushed daily, and they also need to have their ears cleaned regularly to prevent infections. You may also need to have your dog's coat trimmed or clipped periodically.
Another breed-specific need of English Cocker Spaniels is exercise. These dogs were bred to work, and they need to burn off a lot of energy. A good daily walk is a must, and you may also want to consider signing your dog up for agility classes or other activities to keep them mentally and physically stimulated.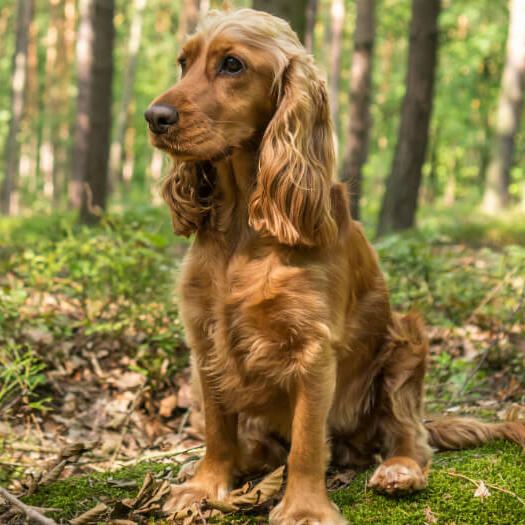 Conclusion
If you're considering adding an English Cocker Spaniel puppy to your family, there's a lot to think about. But if you're prepared to handle a high-maintenance breed and give your pup plenty of exercise, you're sure to have a loyal and loving companion for years to come.